Environmental Monitoring Solution
SGS Weather provides complete end to end solution for Environmental monitoring including water quality monitoring, air quality / pollution monitoring, trace gas monitoring, UV spectro photometer for Ozone monitoring and noise monitoring systems.The integrated network solutions are available and our expertise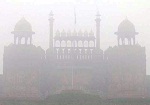 in providing integrated turnkey solution as per customer requirement. SGS provides GSM/GPRS communication for all environmental monitoring.
Hydrological Solution
Water is the most essential input to all human activity and essential for survival of humans. Abundant supply of water through monsoon precipitation and accumulation of snow in glaciers is provided by nature. The efficient water management is the key for efficient storage and usage of both surface and ground water. SGS Weather provides complete solution to Water Management through Hydrological observations, network solutions, catchment modeling, discharge management and Flood control. GIS solutions are provided for on-line generation of products and complete solution for control and command system is provided.
Atmospheric Remote Sensing
SGS Weather provides end to end solutions for advanced atmospheric remote sensing solution for the measurement of atmospheric temperature, humidity and wind profiles and turbulence measurement. The cutting edge technology systems are offered to meet the operational and research requirements of users.
Coastal Oceanography
We at SGS provide all types of weather and sea monitoring at coastal environment and provides state of art-integrated solutions. The high-resolution data loggers are used for acquisition of marine data at the remote sites. The remote stations are networked to central stations for data acquisition, processing, visualization and archival. The complete application software is provided by SGS to monitor the coastal environment data by the user for various applications. Pressure Tide gauge
Pressure cell sensors are available to measure the change in sea level regularly to the extent of 1 mm. Shaft Encoder Tide gauge
We provide secondary standard precision shaft encoders to measure the sea level in a stilling well. Microwave Radar Tide Gauge
26 Ghz Microwave Radar with data logger is provided to measure water level without any contact to sea surface. This is the most reliable and optimized solution for water level monitoring. We provide the complete solution using above sensors with communication for real time network and warning generation systems.
Software Development
A team of dedicated software engineers specialize in Seismological, Meteorological and Communication software. We also provide commercial software for forecaster workstations, GIS Software and Seismic software. Customization of software to suit to user's demands is our strength. SGS assures trouble free operation to your system through our team of software engineers.
Road Safety Systems
SGS provides all kind of Road Safety and Road Monitoring equipments and solutions. The Road Traffic Monitoring System has been designed basically for allowing the road Traffic Authorities to obtain, in real time, and at a very reasonable cost, very valuable information about vehicles traffic, such as Vehicle Counting, Average Speed Assessment, Individual Speed, Length classification, Presence Detection, Occupancy and Headway, Time Gap Measurement, etc. The Road Safety System has been specifically designed with the aim of offering advanced solutions for increased road safety, integrating an entire series of new technologies covering the measurement, process, transmission and spreading of environmental data that can be of such significant influence on the safety of vehicles that are circulating. The Road Safety System likewise incorporates diverse types of traffic detectors, classifiers, counters and speed meters for vehicles, these being of tremendous utility for the authorities and those responsible for road and motorway management and conservation.
Land and Air Survey Systems and Solutions
A team of dedicated software engineers specialize in Seismological, Meteorological and SGS provides all kind of Mobile Mapping products and solutions including equipments specifically designed for commercial applications, including aerial survey and remote sensing and land-based mobile mapping. SGS offers a fully integrated, turnkey solution for high-productivity in-motion surveying, direct data geo-referencing, and robust mobile mapping.
Communication, Network System & Solutions
Communication is the backbone of all kind of network solutions . SGS Weather has a long expertise to design and provide system specific communication solution and network management. SGS provides complete Seismological & Meteorological data networking solution using V-SAT, GSM/GPRS, INSAT/DRT, Land Line and Internet media. SGS has technology partnership with leading V-sat provider, Internet, GSM/GPRS provider and offers integrated solutions for Weather, Seismic and environmental network. The Hot Redundant Server Solution is a unique system designed by SGS R & D engineering team, which finds application in critical operation oriented system such as: Airport Control, Defense, Critical Data acquisition and dissemination system, Disaster Management etc. SGS also provides mass storage devices including Raid Systems, DAT drives and other external mass storage devices for data banking.