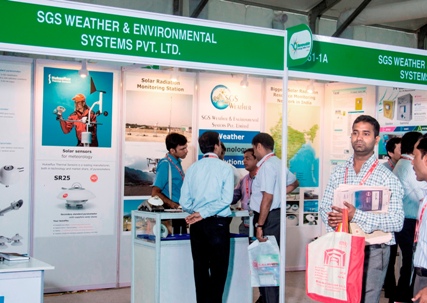 Renewable energy is a growing market in India. SGS Weather has participated with great success, to Renewable Energy India Expo 2015 held on 23rd - 25th Sept.
Renewable energy Project Developers, EPC Providers, System Integrators, Consultancy Organizations and CSP Project Developers are our biggest customers with SGS Weather providing them end to end solution for Solar Radiation Resource Assessment stations, Solar Radiation sensors, Meteorological stations and PV analyzers. We specialize in data integration with SCADA and data analysis services.
We would like to thank all the people who visited our stand and contributed to the success of the exhibition.